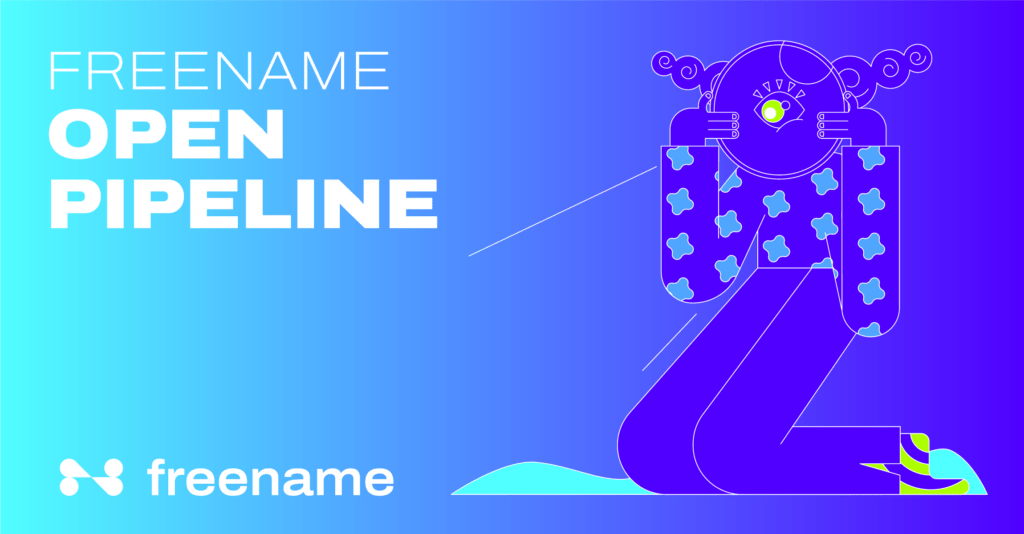 Freename.io has announced their latest initiative, a dedicated Web3 community focused open pipeline. Think of the Freename.io Open Pipeline as a DAO. Any user can contribute, comment and vote on proposals that are on the Freename roadmap. This initiative is to promote and grow the Freename community and empower them by giving them an input in Freename's future development.
What is a community?
A community can be thought of as a group of individuals with a shared interest or goal. When it comes to Web3, community is really at the heart of the movement. Because the key to making decentralization work, is having a community who agrees with the core principles and mission and comes together to support it. With Web3 it's less about monopolies and users, and more about people coming together as a community to make decision shifts instead of a few people making decisions for the masses.
At freename.io we grew with our community, and we plan to always work this way in order to offer the best Web3 domain ecosystem to generate passive income possible.
Why should users care about making suggestions?
First, users can feel more involved in the development of new products and services. By sharing their ideas and feedback with us, customers can help to shape the direction of Freename.io and the products they offer. Freename always looks for innovative ways to reward suggestions and questions from users and recently partnered with Intraverse, offering a Freename domain and 100$ coupon for the 10 best questions asked during an AMA.
Then, customers can help us to identify and address issues with existing products and services. If there's something that's not working well or could be improved, customers can let us know through the suggestion feature. This can help Freename to improve the customer experience and increase customer satisfaction, as fast as possible. This way, we created a special push to Opensea button that help users trade and sell domains on the largest NFT marketplace
Finally, customers can help us to identify new opportunities for growth and innovation. By gathering and analyzing feedback from our community, we can identify areas where there is a demand for new products and services. This can help Freename to stay ahead of the curve and pass down the benefits on to its users, you suggest, we improve and we all benefit from it!
A Quick walkthrough
Users can get involved with the Freename community by first clicking on "Roadmap" at the bottom of the page. Underneath the title "Community suggestions", users have the option to "submit your proposal here" or "Upvote your proposal here". There will be 4 columns available, ranging from "Under Review", "Planned", "In Progress" and "Completed". Users can see the status of different proposals and even upvote the ones they want to see get pushed up the priority list!
Have another idea? Users can submit their own personal proposals by clicking on "Submit your proposal via this form" and follow the instructions on the page.
You can find an intuitive demo that will show you step by step how to submit your proposal and help Freename build the best version possible with its community engagement, simply click here.
Freename believes in empowering the community as both exist in a mutually beneficial relationship. Weekly twitter spaces for community syncs will be held on the Freename official twitter account. If users have ideas or suggestions for how Freename can improve their  business, we encourage you to join their  official Telegram channel! These platforms are great ways for users to share thoughts with Freename and help them to better understand your needs and preferences. Plus, you'll be able to connect with other community members and share ideas and feedback with them. So come join the conversation and help Freename to create an even better experience for the community!
Overall, community suggestions can be a valuable source of information and feedback for businesses, as they can help to inform the development of new products and services, as well as improve existing ones. By actively seeking and considering community suggestions, businesses can better understand the needs and preferences of their customers, which can ultimately lead to improved products and a better customer experience.