Understanding Domain Names and Domain Extensions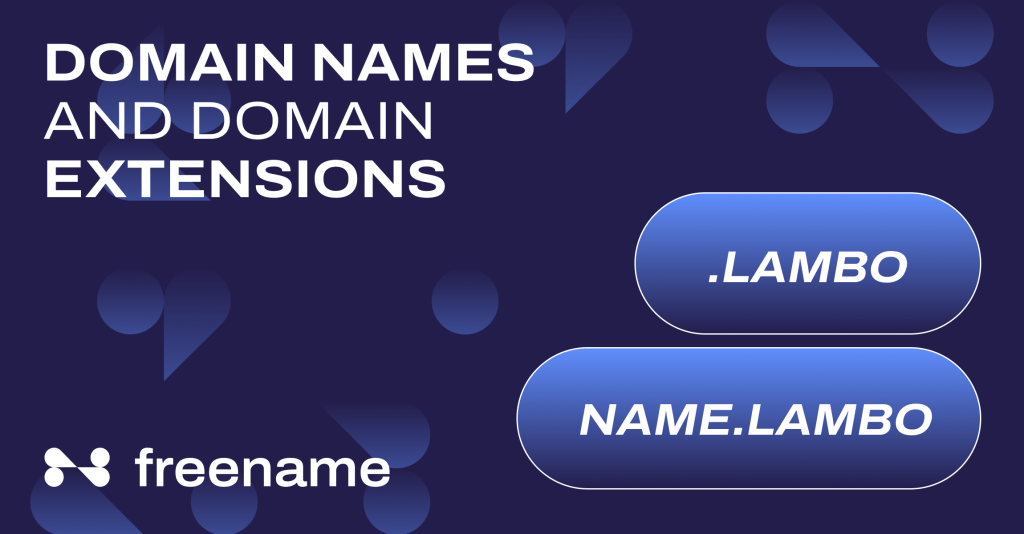 Understanding domain names and domain extensions is no rocket science. Consider the domain name and domain extension as two different parts of a URL.
For instance, in the URL www.xyz.com, xyz is the domain name, whereas the .com is the domain extension. This is the basic understanding.
Now, let's delve deeper into and understand domain names and domain extensions.
What is a domain name?
A domain name is basically the website's name, i.e., what a user remembers when searching for a website. Users identify any website by its domain name. It's the main element of the URL. For example, Google is the domain name on www.google.com, Nike is the domain name on www.nike.com, and so on.
You need to follow certain rules when choosing a domain name. Firstly, a domain name should not contain any spaces, numbers, or hyphens. Additionally, it should not infringe on the trademarks and copyrights of existing domain names to steer clear of legal issues. Most importantly, it should be short and easy to remember.
What are domain extensions?
The suffix followed by the domain name after a dot (.) is considered a domain extension. The domain extensions are also referred to as top-level domains. A domain extension changes as per the website's origin, organization type, and purpose.
The domain extensions are categorized into different types. Below are a few types:
Generic top-level domains (gTLDs)
These are the most commonly used domain extensions and the most popular type of domain extension. Some of the examples are .com, .net, .org. However, there are a lot of new additions to the list. For example, .ai, .io, .blog and many more.
Sponsored top-level domains (sTLDs)
Sponsored top-level domains are reserved for special organizations and groups. There are restrictions as to who can use these top-level domains. The most common sponsored top-level domains include:
Aero (aviation industry)
.gov (government)
.edu (educational institutions)
.coop (cooperatives)
.museum (museums)
.mil (military)
Country code top-level domains (ccTLDs)
These domain extensions are reserved for countries. These are two-letter domain extensions that represent the initials of individual countries or territories. This helps users identify the websites more conveniently. For instance,
.us (United States)
.uk (United Kingdom)
.in (India)
.au (Australia)
.ca (Canada)
Currently, there are over 250 registered country-code top-level domains.
Brand top-level domains
Top brands have their own domain extensions, allowing them to have a distinctive online presence. They do not use generic top-level domains but a domain extension of their brand name. For example, Apple, BMW, and Google
Generic restricted domain extensions
Only specific websites receive generic restricted domain extensions after demonstrating the purpose of their websites. Some examples of such domain extensions include .name, .pro, etc.
How to register a domain name and domain extension?
Registering a domain name is necessary before you can use it or call it yours. A domain name is registered with domain registrars. The most common ones include GoDaddy, Google Domains, Bluehost, etc.
These registrars also let you search for the domain name and check its availability. You can also look for worthy features like web hosting, SSL certificates, and encryption features that can increase the worthiness of your site. Sometimes, a domain name is not available for one domain extension but is available for another. For example, it could be that xyz.com is not available, but xyz.in is available. In such cases, you may explore different domain extensions as per your requirements to get a domain name of your choice.
Once chosen, you are also required to choose the registration period for which the domain name will stay valid and pay for its price accordingly.
Once you pay the price, your domain name is registered. You can manage it through the domain management panel by logging into your domain registrar's website.