All About Black Friday Promo From Freename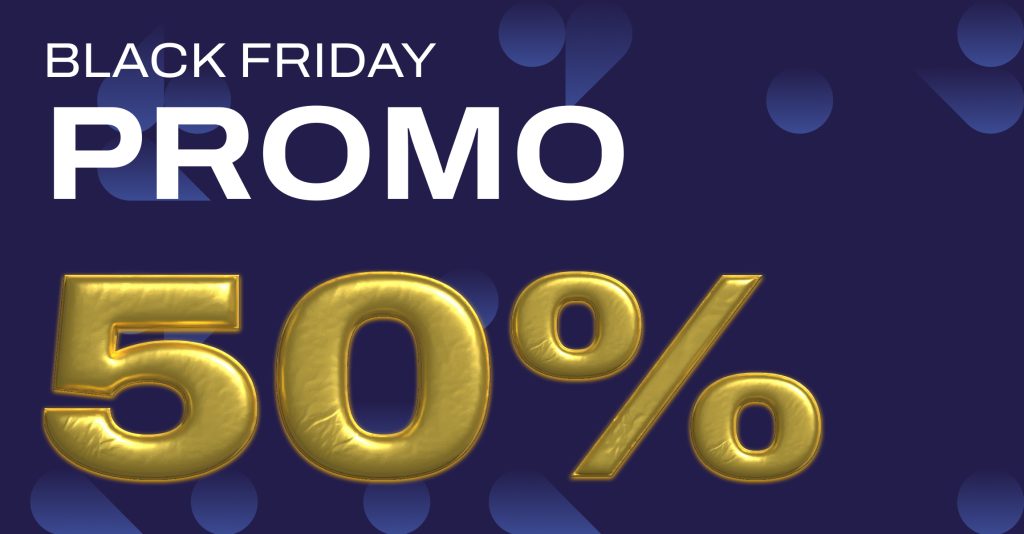 Black Friday is around the corner. Everyone from Walmart to mom-and-pop shops is out with promos to delight customers. How could we, at Freename, hold ourselves back?
As a part of the Black Friday promo from Freename, own a web3 domain at a 50% reduced price at Freename. On top of that, receive 2 additional free domains.
Black Friday Promo from Freename
The offer is applicable for both new and existing users. All you have to do is:
Select the products you need to purchase from Freename
Add them to the shopping cart
Proceed to checkout
Select a payment method
Apply BLACK50 coupon code
Wait till the price is reduced by 50%
Make the payments and rejoice
Please note that it's important to apply the coupon code BLACK50 without failing to claim the massive, once-in-a-year 50% discount. It's all caps, and there's no gap between BLACK and 50.
To ensure you've entered the right coupon code, wait till the price drop is reflected. Then and only then, proceed to make the payments through your preferred method. Freename accepts a wide range of payment methods, including cryptocurrency.
The offer is valid on all products available at Freename until Black Friday, 26th November. Ensure you make your purchase by then to claim the discount.
The two free domains will be delivered soon after verification. You'll have a chance to select the domain of your choice, but it's subject to availability.
Also, please note that Freename reserves the right to withhold your payments and withdraw the benefits if the transaction is deemed suspicious. This is done to ensure the platform's integrity and the users' safety. Please read the terms and conditions to learn more.
But for the most part, expect the process to be seamless. So head to Freename and claim your 50% and two free domains today!
About Freename
Freename is a web3 technology company that allows anyone to purchase and own web3 domains. Powered by blockchain technology, Freename ensures all the purchased domains belong exclusively to the owner.
The company also enables domain investors to set up their web3 domain registrar service and profit from royalties. Royalties are paid out in a timely and transparent manner.
At Freename, you can also register a trademark on your web3 TLD. This ensures your domain is protected judicially worldwide and there's no misuse of your assets.
Besides that, Freename has partnered up with other web3 technology companies and offers exclusive access to third-party services to fuel your business.