Freename and SendingMe Join Forces to Transform Web3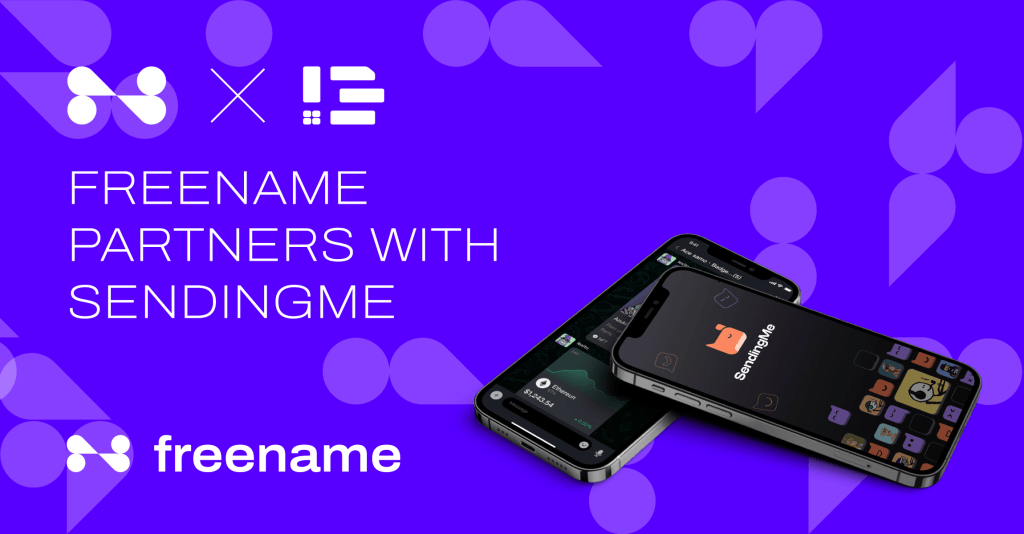 Freename, the leading platform for buying Web3 domains and TLDs, and SendingMe, the cutting-edge Web3 native community chat app, are thrilled to announce their strategic partnership aimed at redefining the Web3 experience.
This groundbreaking collaboration is set to empower users with decentralized, private, and secure capabilities for navigating the internet, sending and receiving Web3 chats, and managing digital assets—all under one roof.
Freename, a pioneer in the Web3 domain space, has enabled users to create their own Web3 domain ecosystems and become registrars themselves. With Freename, users can unlock a world of possibilities in the decentralized web, taking control of their online presence like never before. Web3 domains, offered by Freename can be used for various utilities, such as seamless internet navigation, secure Web3 email communication, and convenient access to decentralized applications (dApps).
SendingMe, on the other hand, is at the forefront of Web3 native community chat apps, providing users with an unprecedented level of control and privacy. This innovative platform empowers community members to engage, transact, and reward each other—all while maintaining full ownership of their interactions. With SendingMe, users can now consolidate their messaging needs and digital asset management within a single, secure environment.
A Common Vision
Freename and SendingMe share a common vision of a decentralized, user-centric internet. This partnership represents a significant step toward realizing this vision by offering a comprehensive ecosystem that combines Freename's Web3 domain expertise with SendingMe's privacy-focused chat capabilities.
You can join the Freename Squad via SendingMe here!
"We are excited to collaborate with SendingMe to provide users with a holistic Web3 experience," said Eleonora Bellotto, Head of Partnerships at Freename. "Together, we are shaping the future of the decentralized internet, where users have full control over their online presence and interactions," she further added.
The strategic partnership between Freename and SendingMe is set to transform the Web3 landscape by offering users unparalleled control, privacy, and convenience. To learn more about this exciting collaboration and the innovative solutions it brings to the Web3 world, visit Freename.io.