Freename Integrates with Ledgermail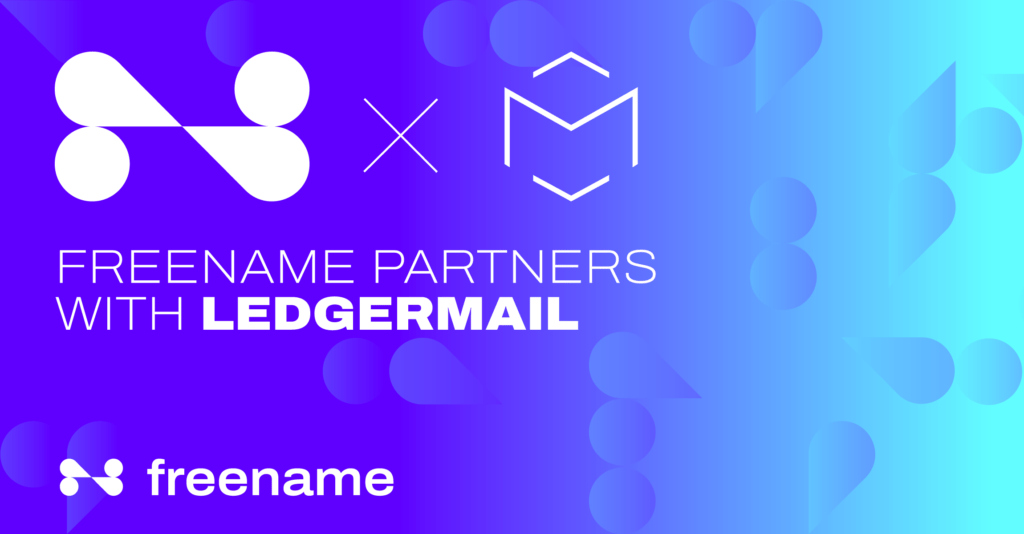 You will agree that the world is fast-paced and digitally evolving. Hence, the need for effective communication and seamless collaboration are quite important. It's the key factor for businesses striving to stay ahead of the competition.
It's no surprise that companies increasingly rely on a wide range of software solutions to streamline their operation. This is why integrating different platforms becomes essential to enhance productivity and simplify workflows.
In this regard, the news that Freename partners with Ledgermail for web3 domain mailing is a game-changing development. Do you want to know why? Read on!
What is Ledgermail?
LedgerMail, developed by LedgerFi IT Solutions, is an advanced email management tool. It operates within a decentralized ecosystem. It focuses on blockchain-enabled decentralized applications and integrates decentralized communication with decentralized finance.
LedgerMail revolutionizes the exchange of digital assets by providing a censorship-resistant and democratic platform for managing emails securely. It empowers individuals, SMEs, and enterprises to protect their digital rights.
In addition, it contributes to the development of a decentralized internet. With its secure and efficient email management capabilities, LedgerMail aligns with the principles of decentralization, privacy, and autonomy in the Web3 email era.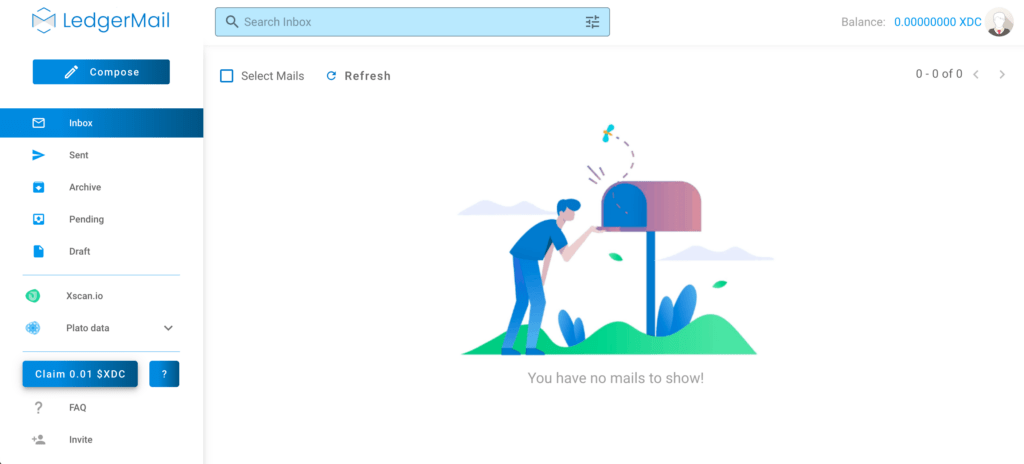 Freename Partners With Ledgermail for WEB3 Domain Mailing: How To Explore This Option
Integrating Freename and Ledgermail is a simple process. It allows you to seamlessly manage your email communication within the Freename platform. Follow the steps below to integrate the two platforms: 
Start by visiting the ledgermail website or application. Look for the "Login with Freename" option, usually located at the bottom of the screen. Click on it to proceed.
You'll be directed to the signup page. Fill in the required information, including your desired Freename domain, email address, password, and confirmation password. Ensure that you provide accurate and valid information.
After completing the signup page, you'll be taken to the next screen, where you can create users. This step involves three stages. In the first stage, you'll be given a Mnemonic, also known as seed words. These words are crucial for account recovery, so make sure to save them in a secure place. Once you have saved the seed words, click on "Create Users" to proceed.
After creating your user account, you'll be redirected to the login page. Enter your email/username, password, and seed words when prompted. Then, click on "Login" to access your Freename account.
Once you have successfully logged in, you can now navigate to your inbox within the Freename platform. Your Ledgermail emails will be available and integrated seamlessly into your Freename interface.
By following these simple steps, you can effortlessly integrate Freename and Ledgermail. This will enable you to manage your email communication efficiently and enjoy the benefits of both platforms.
You can also experience the convenience of accessing your emails and collaborating with your team. All of these specs are within the unified environment provided by Freename and Ledgermail.
Why Freename Partners With Ledgermail for WEB3 Domain Mailing
The integration of Freename and Ledgermail is a significant advancement. It is of essence in streamlining communication and email management for businesses in the Web3 domain.
Freename's collaboration platform with Ledgermail's secure email management capabilities offers a comprehensive solution. Also, it enhances productivity and simplifies workflows.  With its user-friendly interfaces and powerful features, teams can seamlessly connect, collaborate, and efficiently handle large volumes of emails.
The integration improves organization and reduces information overload. It allows businesses to optimize their operations and increase overall productivity.
Whether you're a startup, mid-sized company, or large enterprise, integrating Freename and Ledgermail provides valuable advantages for communication and productivity. This partnership addresses the evolving needs of modern organizations. It offers a unified platform that combines collaboration and secure email management.
Conclusion
Freename has gained significant popularity for its user-friendly interface, powerful collaboration features, and versatility in adapting to various business needs. Meanwhile, Ledgermail has established itself as a reliable and secure email management tool. It offers advanced functionalities to effectively handle large volumes of emails and improve inbox organization.
Now, with their integration, businesses can experience a seamless connection between their team collaboration efforts and email communication. It also transforms the way they work and enhances productivity across the board.
The integration presents a plethora of opportunities for businesses to optimize their operations and improve overall productivity. The benefits range from increased efficiency and streamlined workflows to enhanced organization and reduced email overload.
This is a great opportunity to explore whether you are: a small startup, a growing mid-sized company, or a large enterprise. Understanding the capabilities and advantages of the Freename and Ledgermail integration can offer valuable insights. You will also learn how you can leverage these tools to take your communication and productivity to new heights.
Don't sleep on this powerful integration can transform the way you work and revolutionize your email management practices.