Helmuts Meskonis: The Key to Web3 Domain Business Success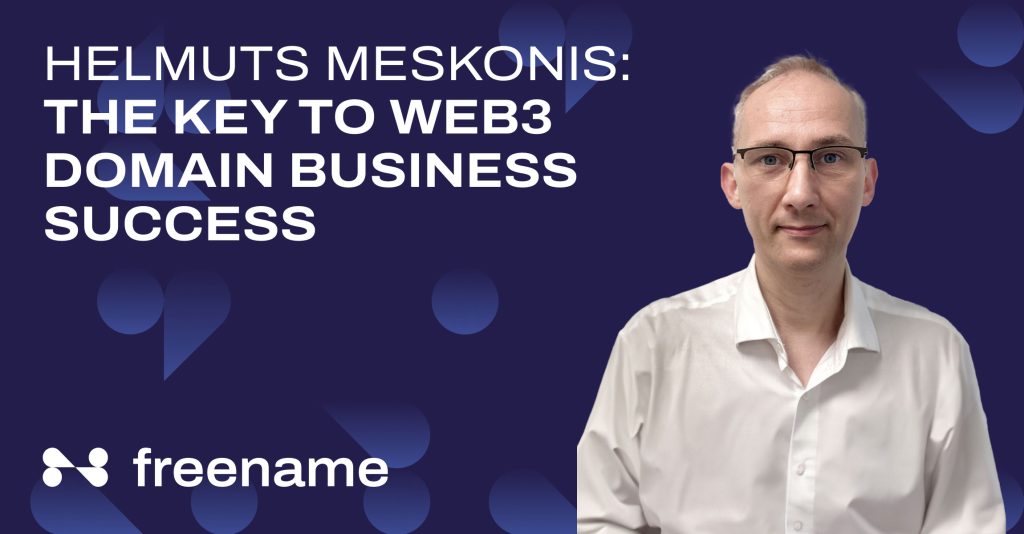 The future of the internet isn't away from us. It's already here. Web3 is already a reality, and early adopters are already testing the waters. One of the early adopters of the web3 domain is Helmuts Meskonis. A domain investor for 20 years and founder of two domain investment firms, Helmuts recently sat down with the team to share insights into web3 domain business success. Here's a summary of the interview for you to learn and adopt.
Set Web3 Domain Business Goals and Make Choices
Setting goals upfront is the heavy lifting you need to do to succeed. Like with any other venture, you could do dozens of things. Setting a goal helps you select a path and get focus.
Are you going to serve yourself or work with clients? Do you wish to become a registrar, domain broker, or consultant? These are the high-end questions you need to ask.
Helmuts loves being a consultant and working with clients. In web2, he helped clients obtain profitable and relevant domains for themselves.
If you work with clients, Helmuts advises you to target successful businesses instead of broken ones. The majority of the businesses are either broke or make it to the next month with enough money.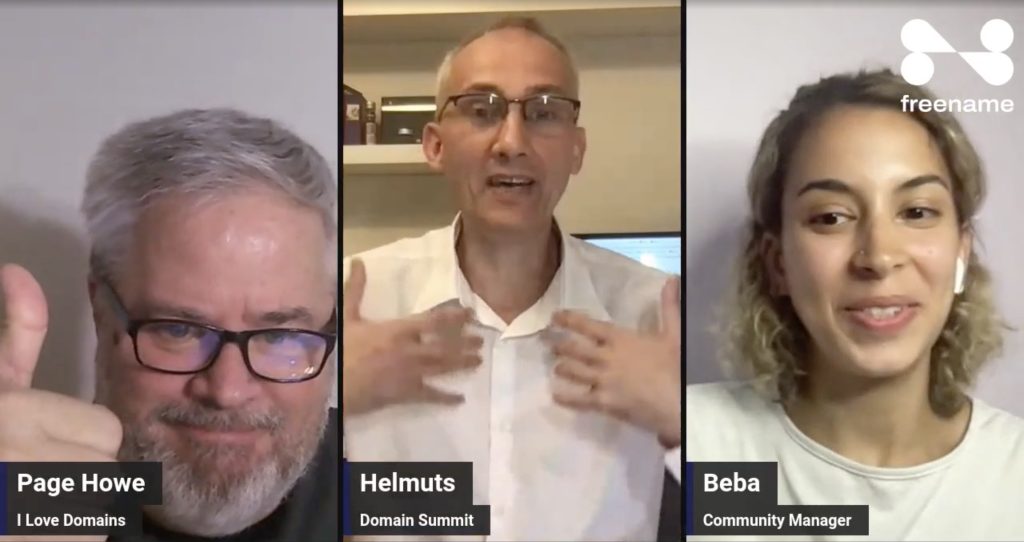 Don't be Afraid to Ask What Your Domain is Worth
Good domains with relevant TLDs deserve better prices. Once you've identified a good domain and a business that can pay for it, don't be afraid to charge a premium. Businesses who can afford it will pay more.
That's one advantage of going after successful businesses rather than broke businesses. They care more about value than money, which is the opposite of a broken business.
Be with Like-Minded People
Apart from being a domain investor, Helmuts is an event organizer. He loves hosting live events. One benefit of such events is to hang out with like-minded people and share valuable ideas. This can lead to new business ideas, opportunities, partnerships, and even closed deals.
Thus, either start hosting events or join events and summits around web3 and domain business in general. Learn from like-minded people and grow together rather than walking alone all the way.
Forums Are Still Relevant
Forums may look outdated in the face of Reels and TikTok. But they're far from dead. In fact, they hold an edge.
Forums are more focused, have serious members, and are archived well. You can literally get information and data posted 10 years ago with a simple search.
There will be forums around web3 in the coming time. Leverage them to update your knowledge and experience.
Learn About the Hidden Costs
Web3 is a new concept for many, even for web2 pros. In such a setting, it's easy to confuse things when it comes to pricing. But getting the pricing structure right is one of the most important things in the web3 domain business.
You see, we have all been burnt by hidden costs at least once in our lifetime. Some businesses do not disclose their pricing structure.
But as an investor, it's your responsibility to dig deep and get the true cost of an investment. It's a skill that can be learned. So before buying a web3 TLD, inquire about the associated fees that come with it.
No Single Recipe for Success
Last, but not least, there's no sure, single path to success in web3 domain business. There is no quick formula nor any strategies you can adopt. It's about experimentation. Experimenting with what works and what doesn't.
Helmuts advises young domain entrepreneurs to start early, fail, and learn quickly. This requires you to have patience and the capital to experiment through. Therefore, dive in with the right mindset and capital to see success. And keep the journey a learning process.