Rollercoaster Web3 Pitch: Freename Takes Cloudfest by Storm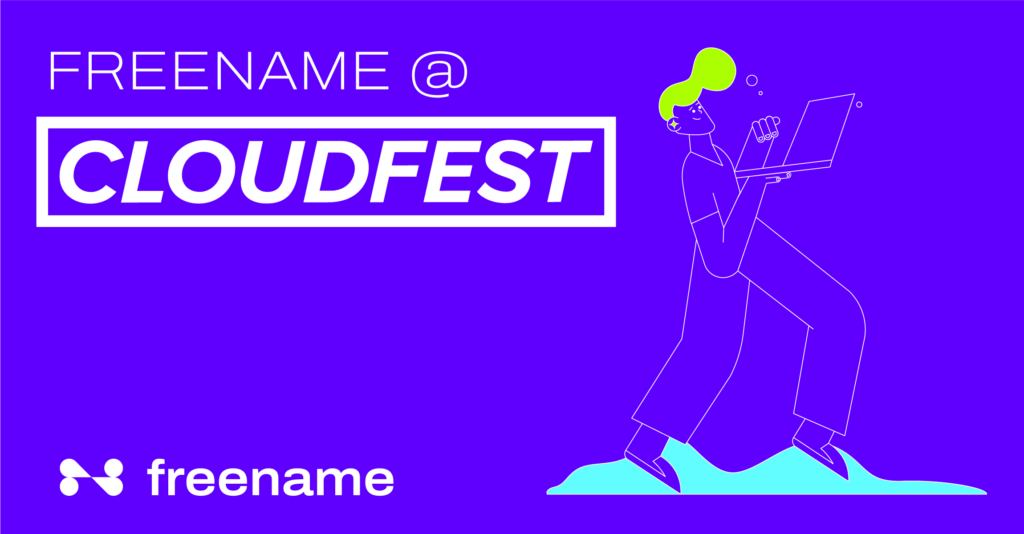 CloudFest has always been known as the ultimate gathering of cloud computing enthusiasts and professionals worldwide. It is no surprise that cloud computing has become more necessary as the world continues to shift towards a digital-first approach. This has brought about the need for reliable domain services.
So, if you feel like you've exhausted your possibilities for a new domain name or you want to stand out on the web, Freename is your best bet. You can use Freename to pick a domain name that accurately reflects who you are or what your business stands for. Freename is a reliable and efficient domain name service backed by powerful DNS management tools and a dedicated support team where you can find a wide variety of unique and memorable domain names that will make you stand out online.
In this blog post, we'll take a closer look at Freename and how it can help you take your business to the next level. We'll explore its features, benefits, and all other valuable information on Freename at CloudFest.
An Overview of CloudFest
CloudFest, a world-class cloud hosting and computing conference, held its flagship event from March 20th till March 23rd at Europapark Rust. CloudFest was attended by about 6,000 cloud specialists who were also active participants.
The location was only open to the CloudFest participants. Some of the companies in attendance include Intel, Verisign, webpros etc.
In addition, several companies came to pitch, including Freename.

Freename Rollercoaster Speech at CloudFest
Klaudia Shabani, the Social Media Manager at Freename, showcased the company in an innovative and thrilling way by introducing it in a 60-second pitch while riding on one of Europe's biggest rollercoasters, Silverstar, at Europapark. This unique approach to presenting the company caught the audience's attention and made a lasting impression.
After the rollercoaster ride, Klaudia had the opportunity to add more information about Freename in a short speech and answer questions from the jury. This allowed her to highlight the company's key features, its potential in the Web3 sector, and its ability to combine Web2 and Web3 aspects to create real use cases.
Freename's participation in CloudFest as one of the few web3 projects was a significant milestone. It demonstrated the company's early adoption of the latest technology and its potential to emerge as a key player in the sector. Visitors at CloudFest expressed their interest in Freename and its potential to drive interoperability across the Web3 space.
Web3 at Cloudfest
The event also allowed Freename to collaborate with other companies and similar startups interested in its technology. The overwhelming response from various companies indicated significant potential for future growth and expansion for Freename.
The positive response from visitors was further reinforced by Freename being one of only a few Web3 projects represented at the event. Many attendees expressed excitement about the rapidly growing Web3 sector and anticipated a much wider selection of companies in this space at future CloudFest events.
Overall, CloudFest was a massive success for Freename as it gained new customers and generated interest from various organizations for future collaboration. The event also highlighted the growing importance of Web3 technology, and many expect a wider selection of Web3 companies at the next CloudFest due to the sector's rapid growth.
Beyond just generating interest, CloudFest proved to be a significant success for Freename in terms of securing new customers and potential collaboration opportunities with other companies. There is also a potential for Freename to become a leader in the Web3 space, and it seems likely that you will hear much more about this innovative company in the near future. Watch out in this space.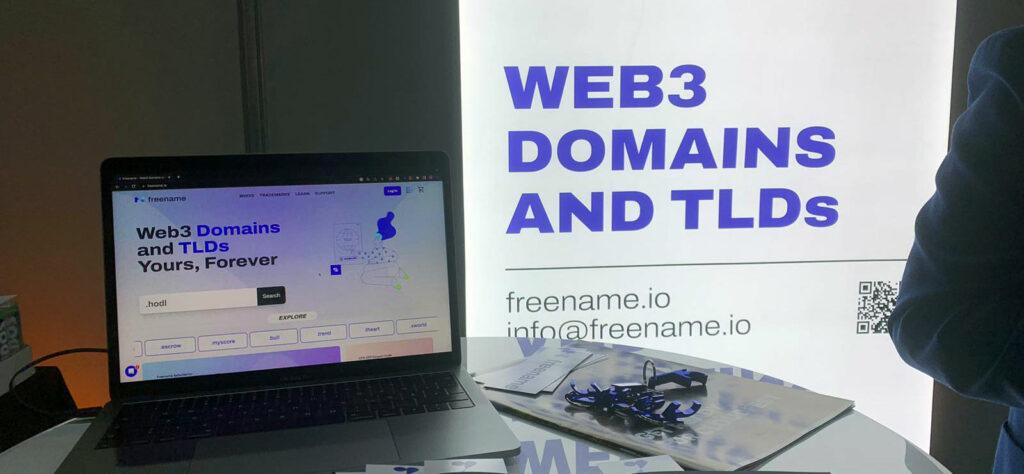 Why Did Freename Gather So Much Applause in Cloudfest?
After conversing with representatives from various companies, it was evident that Freename has tremendous potential in terms of interoperability. Interoperability refers to the ability of different systems or software to communicate and exchange data seamlessly. 
Furthermore, it suggests that Freename combines the advantages of both Web2 and Web3 aspects. Web2 refers to the current generation of the internet, which is focused on user-generated content and social networking. On the other hand, Web3 refers to the future generation of the internet, which aims to provide decentralized and peer-to-peer networks where users have more control over their data and interactions.
Freename creates real use cases with practical applications that can benefit users. This is significant because many blockchain-based projects are still in the early stages of development and have yet to demonstrate their practicality.
Overall, the statement highlights Freename's potential in terms of interoperability, combining Web2 and Web3 aspects, and creating practical use cases.
All of the aforementioned potentials are what most companies and individuals got to know; hence, they were thrilled by what more Freename has to give in the cloud computing world.
Conclusion
Freename was a standout Web3 project among the many projects at CloudFest, an annual cloud computing conference. CloudFest is a significant event in the tech industry, attracting diverse attendees worldwide.
Klaudia Shabani, as the Social Media Manager at Freename, came up with a unique and innovative approach to introduce Freename at CloudFest. Her presentation on the rollercoaster was not only a creative way to introduce the company but also a testament to the company's commitment to innovation and daring ideas. Her pitch effectively captured the visitors' attention and left a lasting impression, making Freename stand out among the other companies at CloudFest.
Freename is an early player in the Web3 sector, which is significant because web3 is still in its early stages of development. Web3 refers to the decentralization of the internet, using blockchain technology to create a more secure and transparent web.
Many visitors at CloudFest showed particular interest in Freename. This interest could be attributed to factors such as Freename's unique value proposition, the team's expertise, or the project's potential impact on the Web3 ecosystem. Freename's uniqueness and potential as an early player in the Web3 sector and its ability to attract significant interest from industry professionals at a major tech conference.