What is an ISP? All You Need to Know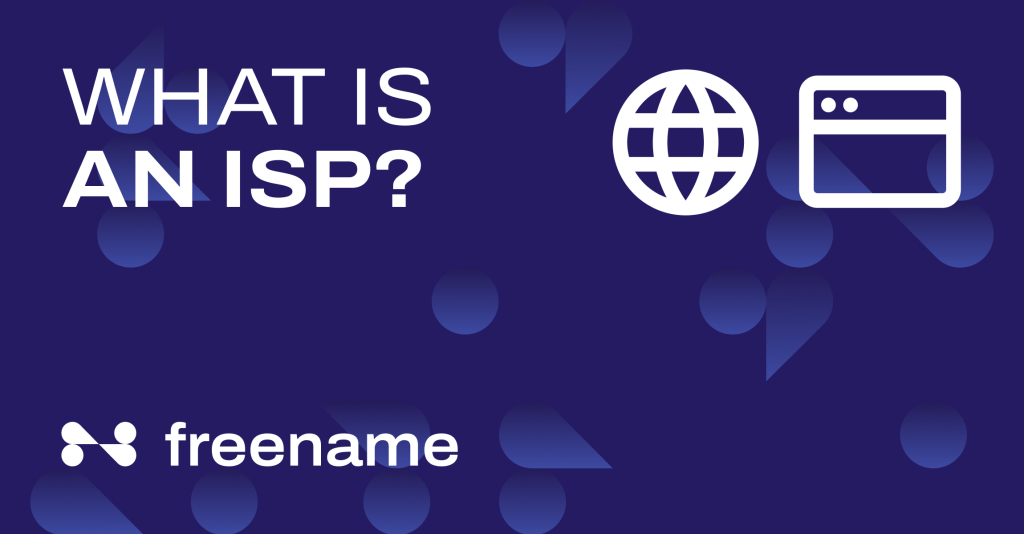 So, what is an ISP? In simple terms, the company that enables users to access and use the Internet is called an ISP (Internet Service Provider). An ISP can provide multiple types of internet connections, say broadband, wireless, fiber optic, digital subscriber line, and the now almost obsolete dial-up connection.
What is an ISP? Explained
An ISP, or Internet Service Provider, is a company or organization that provides Internet services to the general public, businesses, and government organizations. Through the services of ISPs, users can access the Internet, browse the web, send messages online, view videos, and perform all activities online.
However, ISP services aren't just limited to providing internet services; they also provide:
Email services: Some ISP providers provide email services that are easy to set up with their ISP account. Some popular names include AT&T, Verizon, Coz Communications, etc.
Web hosting services: ISP companies also provide web hosting services. This means they help website owners host their websites on public/private servers through different web hosting plans.
Tech support: Tech support refers to ISPs providing any help regarding internet connections to their users, online or offline.
Equipment rental services: Though not as common, some companies also lend internet equipment to their users, like modems, routers, and cables, as part of their internet connection.
Domain registration: ISPs also provide domain registration to users looking to host their websites online. Domain refers to the part of the URL followed by the . (dot)
Types of ISPs
There are four main types of ISPs:
Cable: This wired ISP type uses coaxial cables to set up the Internet. The internet speed is slow, with few delays and a bit of lag time compared to other types.
DSL (Dial Subscriber Line): It is also a wired form of internet connection and uses telephone lines. This ISP type is no longer as prevalent with the advent of new and cheap internet connection options.
Fiber: A fiber internet connection is done with the help of fiber optic cable and is more speed-efficient than DSL and cable.
Satellite-based: It's a type of wireless internet connection that uses satellites. ISPs make use of low-orbit satellites or geostationary satellites to provide internet access.
How do I choose an ISP?
Choosing an ISP can be tricky. Here are a few recommendations to follow:
Know the popular ISPs in your region
First, make a list of popular ISPs available in your region. If you are in the USA, AT&T, Verizon, and Sprint are some common names. You will find Virgin Media, Sky, TalkTalk, and BT in the UK.
Decide on the type of internet service
Next, you need to decide what kind of internet service you would like. Would you opt for fiber optics, broadband, cable, or DSL? This decision again depends on many factors, like your budget, internet needs, available internet plans, and so on.
You can also connect with ISP customer service to know which type of ISP would be suitable for your region and needs.
Check the pricing plans
Make a thorough comparison of the internet plans provided by different ISPs. Compare the broadband prices of each ISP in association with the permissible data limit provided. More data, more bandwidth, and less price should be the goal.
Customer service
Lastly, research the quality of customer service provided by your selected internet service provider. Read the reviews online or go by the word-of-mouth recommendations.
Final Words
This was quick information about an ISP (Internet Service Provider). In short, an ISP provides internet services. And, as a matter of fact, you wouldn't have been able to read this article without an ISP (*wink*)!