Freename Integrates With Alltoscan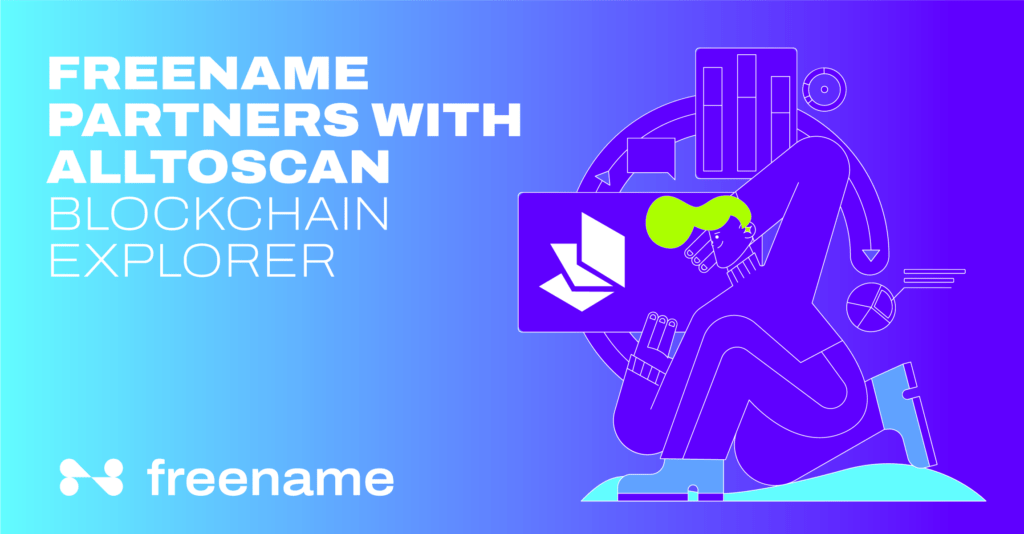 A robust online presence is crucial for every organization that wants to succeed in today's fast-paced digital age. Having a domain name that people can easily remember is crucial to the success of your online presence. Finding a domain name that is both memorable and descriptive of your business but still available can be difficult. A domain name generator like Freename can help businesses choose the right name for their website.
Now that Alltoscan is a part of Freename, it is even more powerful than before. In this article, we'll examine how Freename integrates Alltoscan. It will boost the effectiveness of finding a suitable domain name for companies serious about impacting the web.
What is Alltoscan?
Alltoscan is a platform that provides users with a convenient way to navigate and query the entire blockchain network. The platform allows users to access information on transactions, addresses, tokens, prices, and other related activities occurring within the blockchain ecosystem. This information can be extremely valuable for investors, developers, and researchers who are interested in gaining insights into the blockchain network.
By using Alltoscan, users can easily search for specific transactions or addresses, view detailed information on token holdings and transfers, and monitor the performance of various tokens and cryptocurrencies. The platform also provides real-time updates on prices, market capitalization, and other key metrics for the top cryptocurrencies.
Additionally, Alltoscan offers a range of analytical tools and charts that allow users to visualize and understand the data they are viewing. This includes charts that track the price of a particular cryptocurrency over time, as well as tools that allow users to compare the performance of different tokens and cryptocurrencies.
What is the function of Alltoscan?
Alltoscan provides various features that can be used to manage Ethereum holdings better. It provides real-time portfolio tracking, so customers may see how well their cryptocurrency investments are doing. Each asset's current market price, historical performance statistics, and holdings can all be viewed this way.
Alltoscan also lets its users keep tabs on their Ethereum buy/sell orders, transfers, and fees. The data is used to provide reliable and current portfolio reports.
Access to live price feeds, historical price data, and technical analysis tools are just some of the market data analysis features made available by Alltoscan. Users can then make educated financial decisions in light of current market conditions.
Safeguarding user data is a top priority for Alltoscan, which is why it provides multiple layers of security. It includes two-factor authentication, password protection, and encryption. Stop-loss orders and alerts are two of the risk management instruments made available.
For tax purposes, Alltoscan keeps track of all of a user's Ethereum purchases, sales, and trades, as well as any resulting gains or losses. As a result, it is simpler to disclose Ethereum assets on tax returns.
Alltoscan aims to equip its users with a full suite of resources for managing their cryptocurrency portfolios. It also eases their ability to monitor the market, their assets' performance, and the decisions they make regarding their investments.
Why Freename integrates Alltoscan
Alltoscan is a multi-chain explorer that works with the Binance Smart Chain, Ethereum, and Polygon networks. It has announced its connection with Freename, a blockchain-based domain name system. This integration aims to provide users with a more unified experience while looking for and following transactions across several blockchains.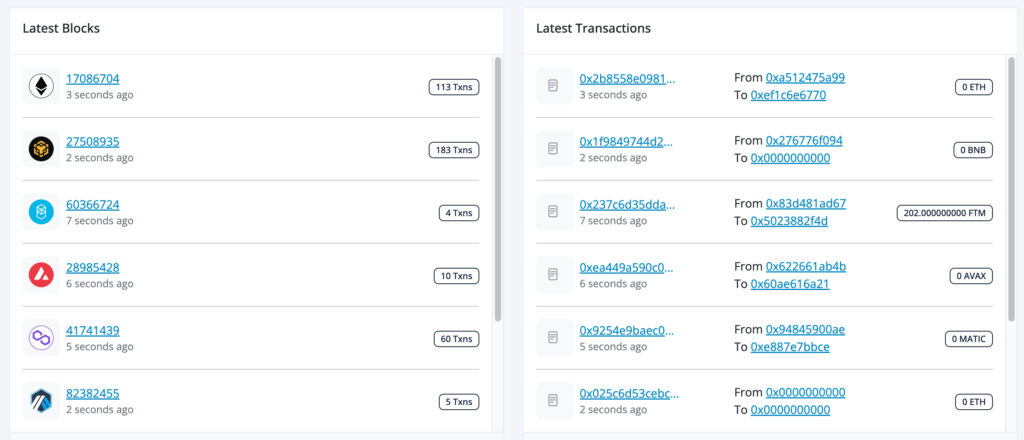 Recent years have seen meteoric growth in blockchain's popularity because of the proliferation of DeFi and NFTs. One of the problems with blockchain technology is that networks are often fragmented, making it difficult for users to move between chains and keep track of their transactions.
Alltoscan fills this void. Alltoscan is a blockchain explorer that allows users to monitor transactions across many blockchain networks. It gives them a consolidated view of their account balances, transaction histories, and other pertinent data.
The merge between Freename and Alltoscan will enable users to be able to conduct domain name searches and keep tabs on their progress throughout the various blockchain networks. Users may look up domain names and see the current owner when the domain expires. Also, it offers any other pertinent information in one convenient location.
Using blockchain technology, Freename is a decentralized domain name system that gives individuals more control over their domain names. Domain names registered with Freename on the blockchain are immune to censorship and can't be taken over by third parties.
The addition of Alltoscan will allow users to monitor and confirm domain ownership across several blockchain networks, hence increasing the safety and openness of the domain name system.
Freename is a decentralized domain name system that offers many advantages, including improved security and resistance to censorship. Because they rely on a few powerful organizations to handle all domain name registrations, traditional domain name systems are centralized and open to censorship.
Full Ownership and Security With Freename
On the other hand, Freename and other decentralized domain name systems are maintained by a distributed network of nodes. Because of this, it becomes extremely hard for any organization to exert control over or censor the DNS.

Decentralized domain name systems, such as Freename, have security benefits but also give users more freedom and agency. Users of Freename can do anything they want with their domain names, including using the blockchain to sell or transfer ownership.
The advancement of decentralized domain name systems and blockchain technology is evident in Freename's integration with Alltoscan. More and more people will need help navigating and interacting with the blockchain ecosystem. Also, that's where services like Freename and Alltoscan come in.
Conclusion
Since Freename integrates Alltoscan to work together, businesses now have a better opportunity to grow their internet presence. Alltoscan's integration into Freename gives its customers a potent analytics and blockchain explorer tool. It can be used to get insight and make more educated decisions when investing in cryptocurrencies. Domain name system security and transparency are both improved by the connection. Users can now search for available domain names across many blockchain networks.
Also, the connection shows how crucial decentralized domain name systems and blockchain technology are becoming. Decentralized systems like Freename provide better security and give users more control over their domain names. As its use grows, there will be a greater demand for tools like Freename and Alltoscan to facilitate user participation in the blockchain ecosystem.
Freename integrating Alltoscans is good news for those who want to grow their online profile and keep track of their cryptocurrency holdings. Services like Freename and Alltoscan that aid in user navigation and interaction with the growing blockchain ecosystem will become increasingly crucial in the future.