How To Add Freename Domains on Metamask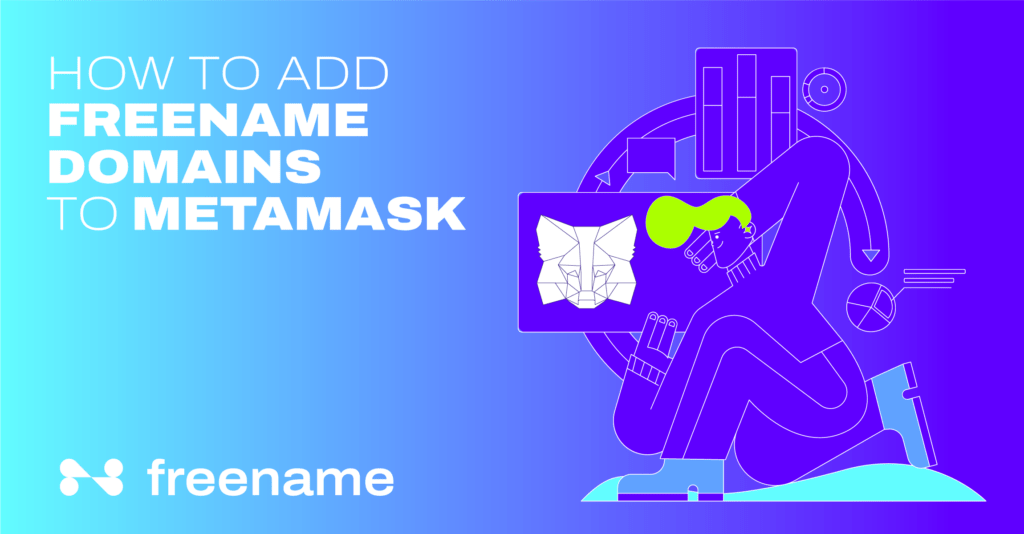 As one of the top cryptocurrency wallets available, MetaMask is a gateway into the world of Web3, decentralized finance (DeFi), and NFTs. It relies on seamless browser integration and intuitive design to provide users with reliable and user-friendly experiences for managing their digital assets.
Freename is a new player in the game that allows users to interact with decentralized applications and manage their cryptocurrency assets in MetaMask. In this article, we will guide you on how to add Freename domains on MetaMask. By the end, you can easily manage and access your decentralized websites, blockchain assets, and more.
What is MetaMask?
MetaMask functions as a browser extension that operates as an Ethereum wallet, much like any other browser extension. It is a popular cryptocurrency wallet and browser extension that has gained much popularity in the Web3 ecosystem.
After installation, users can store Ether and ERC-20 tokens. It grants them the ability to engage in transactions with any Ethereum address. Through integration with Ethereum-based dApps, MetaMask users can use their stored coins in games and stake tokens in gambling applications.
They can also trade on decentralized exchanges (DEXs). MetaMask allows users to explore decentralized finance (DeFi) by providing access to popular DeFi applications like Compound and PoolTogether.
The wallet is available as a browser extension for Chrome, Firefox, and Brave and a mobile application for iOS and Android devices.
How To Add Freename Domains on Metamask
Have you recently purchased a Freename domain, TLD, or SLD? Do you want to keep track of it in your wallet? Do you want to trade or sell a highly demanded Freename TLD or SLD like .ido, .metaverse, .hodl, etc., that you've reserved?
You can use your MetaMask to access the Freename domain, TLDs, or even SLDs you have associated with your account.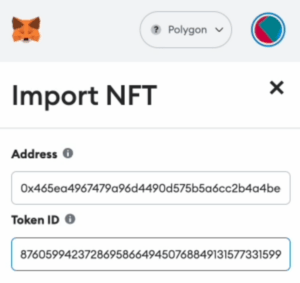 Before you can see any of your purchased Freename NFT on your MetaMask,  you have to add them as tokens. These are the steps to follow:
Firstly, you need to have the MetaMask extension installed in your browser. You can download it from the official MetaMask website if you don't have it. Once you have it installed, you can follow these steps to add your Freename domain to your wallet.
Then go to your Freename account to find your contract address. Open your profile and search for it. They are usually in the form of several arrays of numbers.
Now follow through with these steps:
      Step 1: Open MetaMask, and click on the three vertical dots. This will open the MetaMask menu.
      Step 2: Click on the 'View on Etherscan' option. This will take you to the Etherscan website.
      Step 3: On Etherscan, search for "Freename" and select it from the drop-down menu.
      Step 4: In the token page that displays, look for the "Profile Summary" section located towards the right-hand side. Here, you can find the contract address that you need to copy. Hover your mouse over the address. Then, a copy button will appear to the right, allowing you to copy the contract address easily.
      Step 5: Next, reopen MetaMask, ensuring you do not copy or paste any additional information. After opening the wallet, scroll down to the bottom of the default view and select the "Add Token" button.
      Step 6: In the "Add Token" dialogue, click on the "Custom Token" tab.
      Step 7: Click "Next" once you've filled out the fields, and then "Add Tokens".
You should see an entry in your "Assets" tab for your Freename NFT. MetaMask Extension will not show a token-specific image, merely an identity icon. Additionally, you currently cannot send the Freename NFT directly from the Extension.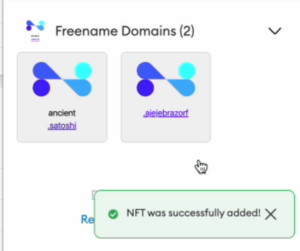 Adding your Freename domains to MetaMask will enable you to track them in your wallet. You can also use MetaMask to trade or sell your Freename domain on decentralized exchanges (DEXs) like Uniswap, Sushiswap, or Curve.
Adding your Freenane domain to MetaMask is a simple process that can be completed in just a few steps. With your Freename tokens added to your wallet, you can track them and trade or sell them on DEXs. MetaMask is a powerful tool for managing your Ethereum assets. Adding your Freename tokens is just one of the many ways to use them.
Why Use Freename Domains on Your Metamask?
The advent of Freename Top-Level Domains (TLDs) and domains has presented an unparalleled opportunity for individuals. You can establish a distinctive identity in the rapidly evolving Web3 ecosystem. With Freename, you can effortlessly create, mint, and possess any Web3 TLD or domain you prefer. You can also freely use and implement your domain name without incurring renewal fees. This includes the possibility of acquiring domains such as .metaverse, .satoshi, .fee, .devs, and a host of others. It allows you to express your unique online persona. 
By harnessing the power of Freename, you can leverage an extensive range of Web3 TLDs and domains. You can use it to construct your online identity, beginning with a moniker of your choosing. These domains can be utilized to log in to Metaverse applications, obtain access, and incorporate NFT domains. It enables a highly personalized and bespoke user experience. Freename's flexibility and versatility can help you create a distinct online presence that resonates with your audience. It doesn't matter whether you're an entrepreneur, artist, or content creator; it is available for everyone.
Conclusion
Adding Freename domains to MetaMask is a simple and straightforward process. It can help you manage your decentralized assets and access decentralized applications.
MetaMask is a popular cryptocurrency wallet with a user-friendly interface and seamless integration with Ethereum-based dApps. It makes it an essential tool for anyone interested in the world of Web3, DeFi, and NFTs.
You can establish your Web3 identity, create personalized experiences, and own unique TLDs and domains without any renewal fees. MetaMask and Freename offer endless possibilities for managing and accessing your digital assets.