How to Set Up Your Crypto Working Space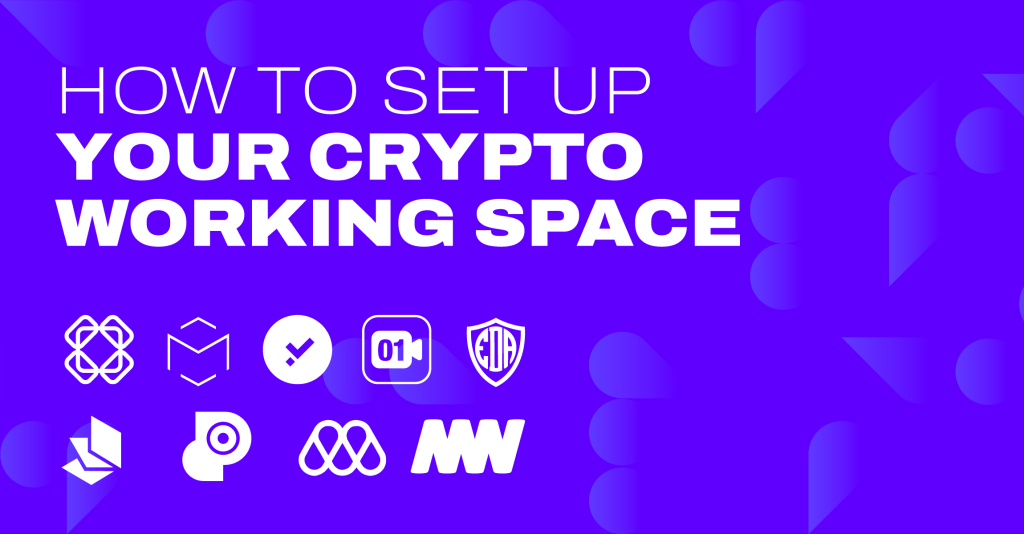 The rise of web3 is ushering in a new era of digital technology and changing the internet as we know it. Web3 is the latest version of the world wide web based on blockchain and crypto technology. Its purpose is to decentralize the ownership of digital assets on the web, such as websites and domains.
But web3 domains are just the beginning, and we are now witnessing a wide range of online services adopting blockchain infrastructure. Such services and applications provide alternatives to centralized services like Google Workspace and Microsoft Suite. That means businesses and professionals can now set up a full-fledged crypto working space and embrace the power of web3 and blockchain technology.
Read on to find out what these web3 tools and services are and how you can build a professional workspace with such applications.
Getting Started with the Freename Crypto Working Space
Freename is one of the leading platforms where users can purchase web3 TLDs and second-level domains. And now, it is expanding beyond the scope of web3 domains by introducing a complete virtual ecosystem of business and collaboration tools.
Digital workspaces have already become an integral part of most organizations. For example, you have Google's Workspace that involves Gmail and Chat for email communication, Docs and Sheets for documentation, Meet for online meetings, Calendar for scheduling, etc. Similarly, Microsoft has its own 365 suite with Outlook, Teams, Word, Excel, and more.
Freename's ecosystem also includes various crypto working space applications that offer the same services and functionalities as the above-mentioned tools. The only difference is that they are decentralized with web3, offering greater privacy and security. So let's look at each of these applications and how they come together to create a complete web3 working space.
Communicate with Web3 Emails
In the Freename ecosystem, several web3 email services such as Mailchain, Ethermail, and Ledgermail exist. Web3 emails give you complete control over the data you share and communicate with others. No other entity or centralized authority can access or claim ownership of your private data over web3 emails.
These email services are also highly secure, owing to the blockchain's cryptographic encryptions. You can even send and receive emails directly from your crypto wallet or web3 domain, which makes communication much more seamless and convenient.
Create Professional Web3 Websites
Freename is your go-to platform to purchase and own a web3 domain easily. Now with a traditional web2 domain, you never really own the domain in the true sense but are only renting or leasing it for as long as you pay. But with Freename, any web3 domain you purchase is completely under your ownership.
Of course, a domain is only the first step for setting up your website. That's why Freename's ecosystem also includes Pazly — a simple and user-friendly drag-and-drop website builder with no coding required. It's super easy to use, so anyone can create their own decentralized web3 website in no time.
Video Conferencing with Huddle01
Online meetings and conferences are integral aspects of a virtual workspace. Popular video conferencing platforms like Zoom, Skype, Google Meet, and Microsoft Teams are all centralized services based on traditional web2 protocol.
In the Freename crypto working space, you can conduct meetings, conferences, trainings, and virtual events with Huddle01. It's a blockchain-powered audio-visual communication tool with essential features like live streaming, recording, and storage. And much like all web3 technologies, every meeting you host and all the communication data you store is under your sole ownership.
Schedule Meetings and Appointments Securely
You can manage your schedule and appointments in the web3 ecosystem using Meet With Wallet. On the user end, Meet With Wallet offers the same experience as Google Calendar or Calendly, so you can easily schedule meetings, manage timeslots, and receive alerts on all important events.
The only difference is that behind the scenes, you're benefitting from a much more secure and private infrastructure. Also, you can host and join meetings directly with your web3 crypto wallet instead of disclosing your email ID or personal information.
Surfing the World of Web3
Freename offers its own browser extension, which lets you surf and browse web3 websites and domains from your existing browser, like Chrome or Firefox. Even better, you can shift to a secure web3 experience with the Mises browser. It gives you access to web3 sites without collecting any personal data and ensuring 100% privacy. Some more advanced features, such as decentralized VPN, cloud disk, and trading platforms, are also under development and will soon be included in Mises.
Conclusion
Web3 may have started with the decentralization of domains, but it is rapidly expanding and changing the future of the internet and the digital landscape. Create your web3 site, send and receive emails securely, host and schedule online meetings — now you can do it all with the power of web3 and blockchain. With the various tools and applications in the Freename ecosystem, you can create an entire crypto working space while enjoying full privacy and ownership of your data and digital assets.