How To Pick The Best Second-Level Domain Names In Web3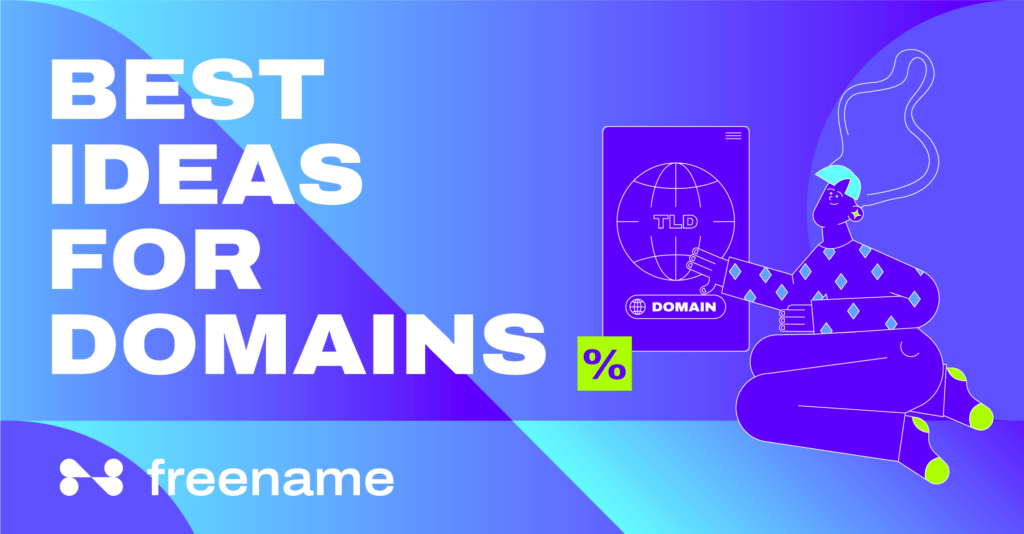 We all know how precious domain names can be in an increasingly competitive online space. If you had been wise and invested in a simple domain name such as insurance.com, now you could have been the proud owner of around $35.6 million. But investing in generic domain names with standard DNS addresses can be expensive. Most domains are already taken, and the market is quite inundated.
So why not look into a growing space with a much better appreciation rate for every penny you invest? Welcome to web3 and crypto domains. Despite the rapid growth, the crypto space has a lot of room for clever investors who can strike right now to gain in leaps and bounds quickly.
Before we understand how to pick the best second-level domain names in Web3, let's talk about:
What are crypto domains?
Cryptodomains work much like the standard domains and IP addresses. They are human-readable web addresses that can substitute for the otherwise length hex string that serves as the address for your crypto wallet, assets, or NFTs. They are registered in a similar format with domain extensions such as .crypto, .dao, .metaverse, .eth, and more.
What are second-level domain names in Web3?
As web3 is decentralized, you can not only register your actual domain name but also register your own second-level domain names. This means you can also have your second-level domain with any word that makes sense.
Top-level domains are specified extensions, while second-level domains comprise of words and phrases. Let's understand this best with the help of an example. Consider my.restaurant. Here, the second-level domain is the my and the top-level domain is the .restaurant. While .com, .org, and .gov are some popular Web2 top-level domains, some popular Web3 top-level domains are .metaverse, .token, .hodl, and others.
Thus, you can register a domain name called .restaurant and use it as an easy identifier for services and wallets relevant to the restaurant business.
And once you have registered your crypto domains, you can sell them to any willing buyer in the same way standard domain names are sold. Freename.io helps you buy, register and sell crypto domains as per their availability.
Now that you understand second-level domain names, let's look at the best practices to follow when choosing them.
How to choose the best crypto domain names?
Choose simple names that have a clear meaning and are easy to remember.
Shorter domain names are usually cheaper but if you are not able to find them in your budget, go for similar names with similar message or meaning.
When registering your personal brand as a domain name, make sure you maintain consistency. It is a better idea to use the same domain names you use in your web2 or your social media handles.
Set a budget and always work within that budget when you buy your domain names.
Check your competition or the market trends to ascertain whether a domain name will have value.
Why should you own a Web3 domain name now?
The crypto space is relatively new and offers many opportunities for early investors. While the average starting price for a crypto domain is anywhere from $0 to $20, it mostly ends up getting sold at a higher price in secondary markets.
Even when the crypto market was seen to be lagging a couple of years ago, the sales of crypto domains kept going up, and names were being sold for thousands of dollars. The sale of "win.crypto" in March, 2021 marked a record breaking selling price of $120,000. One of the most expensive crypto domain names, "Paradigm.eth" is priced at $1,488,480.
As more and more businesses delve into the crypto space, chances are they will try to capture the most relevant crypto domain names. And if you are clever enough to invest in the same, you could get a good investment that fetches you profits.
Which domain names make the most money?
A recent report suggested:
Domain names with 3-8 characters account for more than 85% of the sales
Domain names with single words attract 85.23% of the sales
Singular forms perform better than plural forms
Domain names with nouns grab 66% of the sales, and emojis lure in 14.18% of the sales.
List of the best Web3 domains
.hodl – popular among long-time holders of cryptocurrencies
.eth – most popular, can be used to create a Web3 blog, identity, subdomains, and more
.metaverse – popular among users for hosting blockchain projects
.nfts – popular among content creators, artists, fans, and more
.aurora – popular among users of the Aurora blockchain
.young – popular among users of Young Platform Exchange
.shib – popular among users working on the Shiba token
.dao – popular among users who believe in the user-led governance
Set up your passive income stream now
Buy your own top-level and second-level domains from freename.io. Freename.io doesn't just let you buy second-level domain (as in my in my.metaverse) but also the top-level domain (as in .metaverse in my.metaverse) too. A good added advantage of owning your own top-level domain is that you stand to gain from royalties whenever somebody registers it, thus giving you a much-desired passive and steady income stream. So, are you all set? Contact us today to learn more.