What is the best city TLD?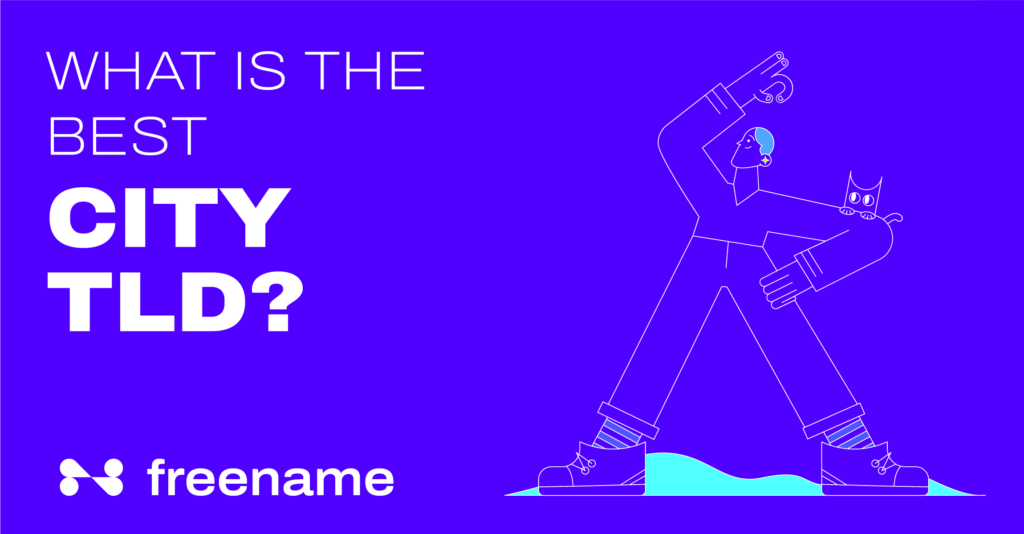 Some major cities have gone above and beyond the call of duty in order to establish a strong digital city brand. They control the brand name city TLD, whether it's the full name or an abbreviation. A custom top-level domain (TLD) is the best way for individuals, businesses, and government agencies to establish a strong online presence at the regional level. It's a great tool for advertising because it helps you stand out from the crowd right away while also being genuine and stirring up feelings.
Cities, especially European capitals, have done an excellent job in recent years of building their digital brands. Let's check out the best city TLD that are available.
History of cities getting their own TLDs
Since 2014, brands, businesses, and non-profits have been authorized to register domain names that are obviously meant to appeal to a local audience.
ICANN introduced and accepted proposals for geographic extensions, or geoTLDs, in response to Berlin's 2012 proposal of the idea. There are currently 36 cities with a DNS entry for their digital city identity.
Also, a few of them offer alternate spellings in Internationalized Domain Names as well as Top-Level Domains. For instance, Barcelona has two domain extensions (.barcelona and .bcn), Istanbul has two (.istanbul and .ist), Cologne has two (.koeln and .cologne), Moscow has two (.moscow and .mockba), and Abu Dhabi has two (.abudhabi and .ابوظبي).
10 cities with the best city TLDs in the world
According to research made by DOTZON, a renowned analytical company, these are the verified cities with the best cityTLD:
● Berlin
For the sixth consecutive year, the cityTLD representing the German capital has been named the finest digital city brand. The .berlin was the first publicly available cityTLD and is managed by dotBERLIN Organization. According to the verified report, .berlin performed admirably across the board.
The nearly 50,000 domain names registered guarantee a revenue of about $1.9 million USD and contain a number of websites ranked by Alexa and Majestic.
● Tokyo
The capital of Japan is ranked number two on the list of the world's most successful cityTLDs. GMO runs the register and is responsible for about 170,000 .tokyo domain names. The .tokyo city-level top-level domain is second only to the .jp country-level top-level domain in terms of popularity.
● New York City
The .nyc domain is the New Yorkers' online address. The cityTLD now has 63,080 registered domains, is rapidly expanding in terms of new registrations, and ranks first in both Alexa and Majestic. As a side note, .nyc domains are more common than .us ones, which represent the United States.
● Amsterdam
Amsterdam is very proud of its cityTLD. Most of the parameters considered by DOTZON have great value in this sector. Its ratio of domains to residents is extremely impressive: about 27 .amsterdam domains for every 1,000 people.
● Koeln
In just one year, the Rhine city went from being ranked No. 10 to No. 5. The performance parameters of 23 domains per 1,000 inhabitants and 25,930 registered domains have greatly contributed to this swift ascent up the chart. In particular, the GDP per domain of .koeln puts it in first place.
● Maimi
The Florida coastal city saw the largest improvement, from 16th to 6th, in 2021. This rapid growth is mostly attributable to the high rate of .miami domain registrations per capita (35 registrations for every 1,000 residents). In addition, there have been seven times as many registrations for .miami domains as there have been for the .us ccTLD.
● Hamburg
Third in Germany's Top 10 most successful cityTLDs is Hamburg. With about 20,000 domains under management and yearly revenue of about $750,000. Hamburg is now ranked number seven.
● London
There were 47,122 .london domains registered as of June 2021, making it the fourth most valuable city in terms of domain registrations. Moreover, the cityTLD came in third for revenue, having generated over $1.4 million.
● Paris
CityTLD rankings would be incomplete without including one of the world's most important metropolises. A total of 18,602 domains have been registered under the .paris TLD, which has a demonstrated annual revenue of about $650,000 USD.
● Belgian
The Belgian city has risen two spots since last year to finally break into the top 10. Aside from its high Google page rank, the .brussels domain also has solid values for all other metrics we looked at.
From the list above, you will notice that European cities fill seven of the top ten spots. This is not shocking, as we are well aware that the ccTLD sector in Europe is flourishing and that Europeans want domains that reflect their culture.
Reasons why a city TLD makes more sense than
.com
or a country code extension
A city web address is a meaningful domain name. The right side of the dot will assist to tell your story and connect with your audience.
These are reasons why city domain names are better than classic extensions:
It can tell where your business is located. This will help you communicate that there is a real office with real people behind your website. It builds instant trust.

It can explain that you serve local clients. It will make it easier for potential clients to identify you as physically located in the given city when they look for a local service.

It signals that you are affiliated with the city. This doesn't have to be a physical affiliation. Think Paris and you will automatically think of fashion. Your products could be made in China, and your business is located in Bremen, but your brand perception is closer to Paris.

It can serve as an elegant, natural "domain hack" With city domain extensions you can have a natural-looking domain hack. The left and the right side of the dot work together. If your brand is not known, but you're an accountant in London, you should use

accounting.london

as a way to build up an authoritative profile.
If your city is part of the brand name, you could hack this as well. While one of the most recognized agencies in the world "Mother" uses motherlondon.com as their UK web address, they could show how cutting edge they are with mother.london instead.
It can support the story that you are "cutting edge". Do a Google search for your service to see how many of your competitors don't use a

.com

. Today it's very few. Here's a great way to stand out and signal that you think ahead and are not afraid to be different. Creative sectors, in particular, can have an easy win here: Some examples are agencies, designers, architects, and other creative minds.

It can help you rank better locally in Google. The search engine officially treats all top-level domains alike. Ranking high in Google is mostly about having relevant content and backlinks. But that's not all.
Can you register your city TLD on Freename.io?
Freename.io is a Web3 domain and hence, city TLD register. You can go to the platform and choose the city TLD of your choice. In addition, you can earn royalties by registering a TLD that has never been registered. Freename.io provides an opportunity for its users to earn passively.
Conclusion
The foundation of a cityTLD is more important than ever before. A growing number of services related to e-government and the smart city can be found on this platform, which also helps cities engage with their stakeholders and acts as a digital tool for location marketing and branding.
Start your Web3 journey with Freename TLDs and Domains. Sign up now and get a welcome coupon code of 10$ on your first purchase.